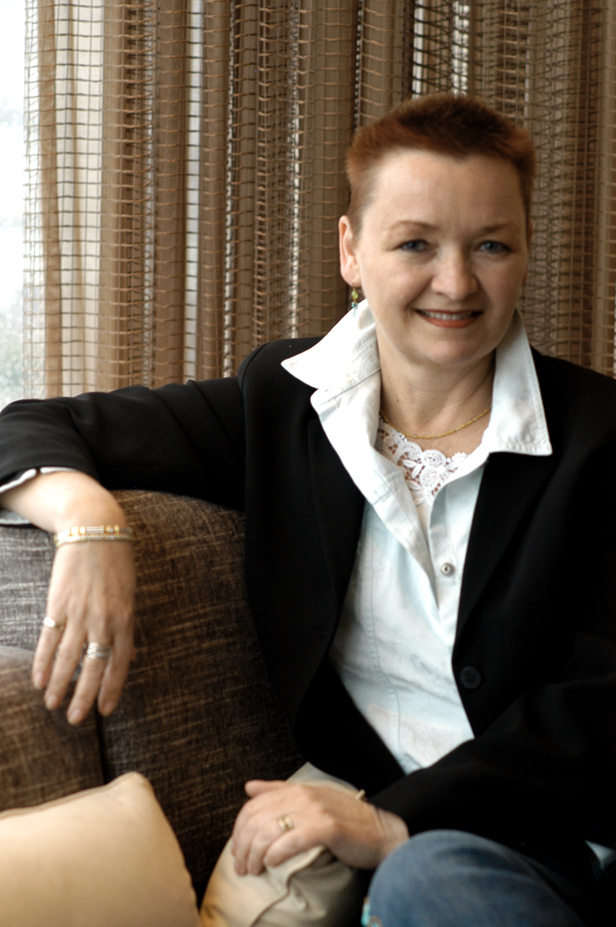 Though fine-art schooled as an artist, DIANE PAPARO began her design career 30 years ago, deeply embedded in the world of architecture and construction management. As a result, she designs with the eye of an artist and practices with the skill of an engineer. Beauty, function, comfort and flow are her goals, artistry and ingenuity, her tools. Every space, large or small, is tailored to the way it will be used. Scale and proportion, flow, sight lines, acoustical requirements and light sources all play a primary role in her design schemes. By design, her artful solutions are highly "livable."
As a testament to her delivery not only of artful solutions, but of a positive and personal design experience, a great many DPA clients are repeat clients who regard Diane as a trusted friend, as well as their respected design guru.
Diane Paparo Associate's services encompass all aspects of interior design and project coordination for both high-end residential or commercial clients. Our full-service staff handles myriad projects spanning the US – from the exclusive high-rise aeries of New York City and executive suites at Revlon's headquarters – to the blue valleys of Montana and the glittering poolside abodes of Las Vegas.
Whether you're embarking upon new construction, renovation or re-decoration, we will seamlessly manage your project from concept to final move-in. Our strong background in construction management and custom product design combine to deliver highly functional, original and personal spaces. We take pride in being able to translate your dreams into vivid, three-dimensional realities.
"Right from the start it was clear that fortune had smiled on me. You were an unbelievable triple threat: a brilliant tactician, designer, and project manager who was able to create the vision of an entirely new contemporary apartment from the 45 year old space with which you worked. "
–Betty J. Turock
"We wanted to thank you for the amazing work you did on our new home. We just passed the one-year mark of moving in and all the challenges of getting the work done are quickly fading as we enjoy the change of seasons and views of the river setting. Your expertise and attention to detail and collaboration with the architect, builder, vendors and tradesmen made the process so much easier for us. We are so happy with the colors and design choices you led us to! You were easy to work with and we appreciate all the time and effort you put into making our home beautiful and functional.
We would like to extend an open invitation for you to visit anytime you are in the neighborhood…Please add our name to your list of happy satisfied customers that would be pleased to offer a glowing reference for any of your potential new clients. Thank you again for everything. "
–Mitch & Faith Weiner
"In my opinion there is no one better to work with than Diane. Diane is simply the best there is. She is diligent, creative, exceedingly professional and honest to a fault. Diane Paparo Associates produces working drawings and scopes of work that make working on one of her projects a dream. "

–Seth Kaplowitz of EcoTech
"Diane has worked for me for many years. Diane was highly recommended by a friend and I never once hesitated to hire her to design my entire home. Everything about Diane, from the first day we met was professional, honest, pleasurable. She guided me through my process with so much advice, confidence, security and professionalism, that I never, through all my years working with Diane, hesitated or questioned anything she suggested. I adore her taste, knowledge, ability, patience, confidence in every task that I presented her with. She has become more than a designer to me… I consider her a unique and very special person and friend. "

–Susan S. Cohen
"Always mindful of budget limitations, Diane manages to obtain the highest value for the client's investment, delivering a product that exceeds initial expectations. As one of Diane's former clients, I can attest without hesitation that she is one of those rare professionals that deliver a high-quality and timely product. She is thorough and always follows matters through to the last detail until the job is completed and it satisfies her very high standards. "

–Maria MacKay
Diane Paparo Studio (DPS) is the product arm of Diane Paparo Associates (DPA). It was spun off in 2005 to accommodate a growing demand for the firm's custom products created for its interior design clients.
The work of Diane Paparo is set apart from much of the luxury market with a custom sensibility brought into the design of every product. Each piece is made to order and offers a unique, contemporary twist on classic aesthetics.
Dp studio's collection includes furniture that combines stainless steel with exotic woods and stones, uniquely hand-embroidered sheets and towels, a corrugated lacquered backsplash collection, mixed silk and wool rugs, wallpaper stencils, and repositionable custom wallpaper borders.