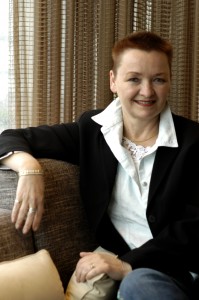 "Design is about life . . .
Good design is about the inherent joy we feel when our living environment offers proper balance, clarity and grace. I take great pride in creating homes that empower my clients as individuals and at the same time provide welcomed sanctuary from the busyness of their daily lives."
Founded on the principles and the marriage of luxury quality, beautiful detailing and thoughtful functionality, Diane Paparo Studio bespeaks contemporary elegance. With a line of fine Italian linens, handcrafted American furniture and hand knotted rugs, Diane Paparo strives to offer a full array of home products. While the pieces visually offer a new twist, Diane takes pride in maintaining an extraordinarily high level of detail and superior craftsmanship that will enhance the way you live and that will pass down for generations.
The work of Diane Paparo Interiors sets itself apart from much of the luxury market with a custom sensibility designed into every product. Each piece is made to order and offers a unique contemporary twist on classic aesthetics. From furniture that combines stainless steel with exotic woods and stones to hand embroidered sheets and towels to mixed silk and wool rugs, the Diane Paparo collection is as eclectic as it is elegant.
The collection will soon expand to include new bathroom hardware, wallpaper, and lush fabrics, all timeless in their design and minimal in their environmental impact. The company and the collection are currently evolving  to include an embedded second-nature approach towards sustainability in everything that is produced– providing our customers with the best without compromising the health and the future of our planet.
Please visit our website to see our entire collection.  Everything may be purchased directly through Diane Paparo Interiors, and our fine linens are sold exclusively through Casa Del Bianco.