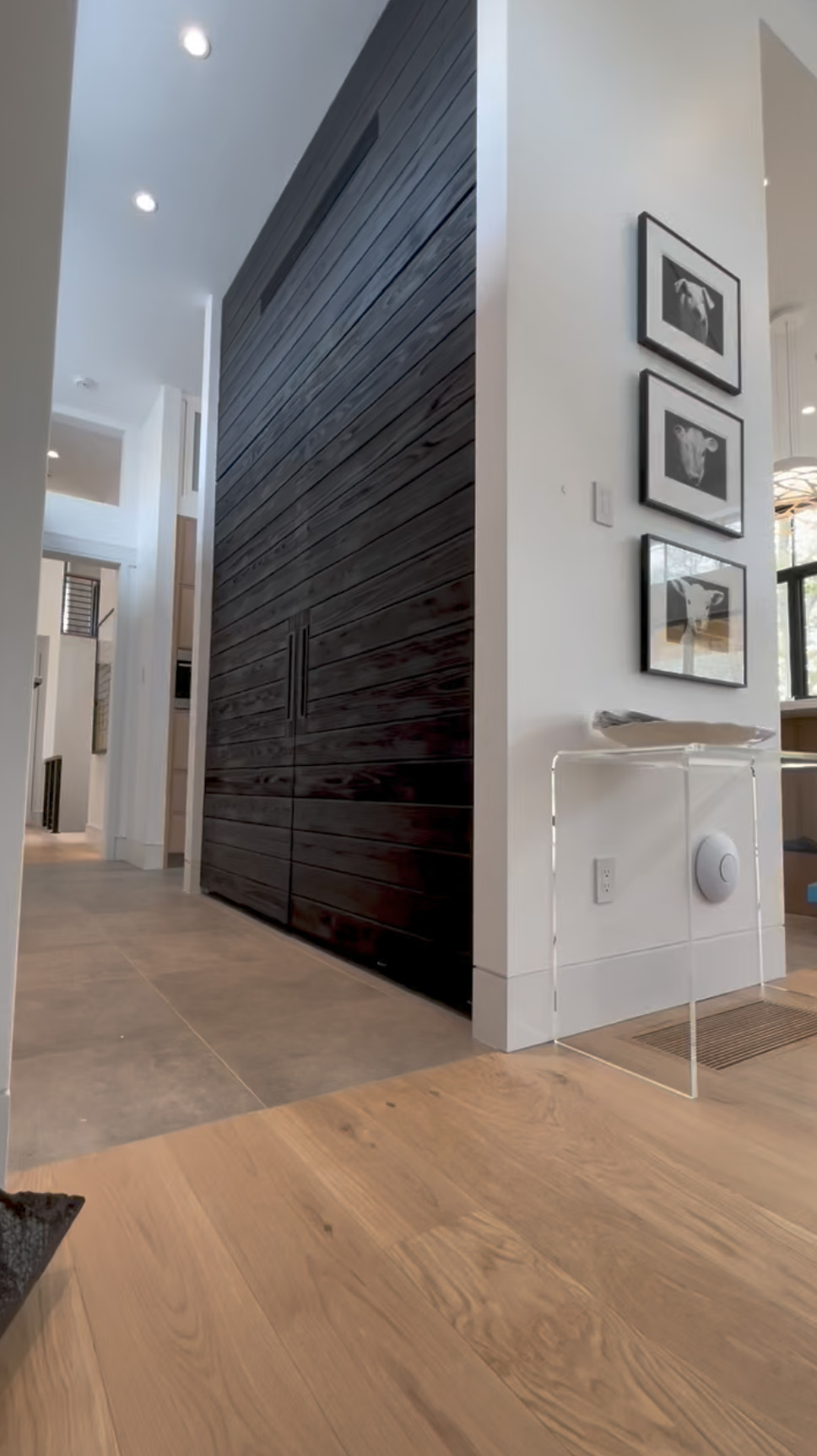 Our latest addition to the project in Martha's Vineyard is a DPA custom coplaner door made with shou sugi ban wood.
焼き杉 (or Yakisugi) is an ancient Japanese exterior siding technique that preserves wood by charring it with fire.
Traditionally sugi 杉, also called red cedar, was used. The process involves charring the wood, cooling it, cleaning it, and finishing it with natural oil. This technique protects the word from the natural elements and termites.