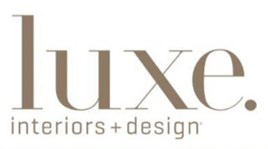 Keep your eye out for the Diane Paparo feature in Luxe Magazine's January issue. Here's a sneak peek:
Luxe Magazine: What style(s) is your firm most known for?
Diane Paparo: What specific elements, look and/or feel characterize your work? Most of my clients brag about the things you can't see in my projects. Like the odd space next to a column that we hid storage for their stuff that only they know is there, and the flow of the spaces that feels smooth and normal but took some interesting creative thinking to make it so. Textures, dimensional materials and timeless design that looks new even after 20 years.